About ManeFree:
ManeFree LLC promotes the prevention of cruelty to animals through advocating compassionate care and management practices.
ManeFree LLC is a subsidiary WFLF and its award winning educational multi-media program and lifesaving initiative which is dedicated to saving, protecting and preserving equines. We promote the protection and preservation of wild equines and the humane treatment, care and well-being of all equines. We promote best practices standards for the greater good in saving, preserving and protecting wild and domestic equines and their significant roles in our world's society, ecosystem and history; for a better world now and for generations to come.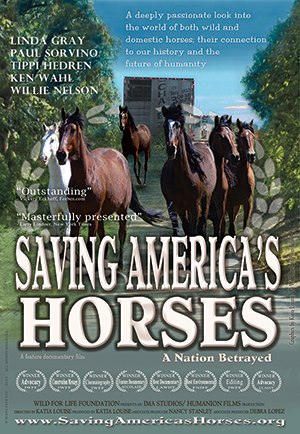 SAVING AMERICA'S HORSES: A NATION BETRAYED is an international award winning feature documentary film which promotes wild horse preservation initiatives, the prevention of equine cruelty, a federal ban on slaughter, the support of returning wild horse and burro populations to the wild and the provision of lifelong sanctuary programming and placement for equines in need.
From all of us at ManeFree and the Lifetime Equine Refuge, we thank you for believing that every animal matters!