About ManeFree:
ManeFree is built on a solid reputation of integrity, best practices and compassion. Our key objective at ManeFree is to facilitate the prevention of cruelty to animals through compassionate management practices. Since founding, we have stepped-up in troubled times with lifesaving support for hundreds of helpless, victimized animals across America. This important lifesaving work is made possible through continued tax deductible donations to the Wild For Life Foundation (WFLF).
ManeFree is the management arm for WFLF's educational multi-media program and lifesaving initiative which is dedicated to saving, protecting and preserving equines through education, sanctuary and rescue. We work in conjunction with local, state and federal law enforcement agencies to provide emergency and transitional shelter housing and primary care for abused, neglected, injured and homeless animals in need. We strive to ensure the preservation of wild equines and the humane treatment, care and well-being of all equines. Through advocacy and education we inform, inspire, and empower the public for the greater good in saving, preserving and protecting wild and domestic equines and their significant roles in our world's society, ecosystem and history; for a better world now and for generations to come.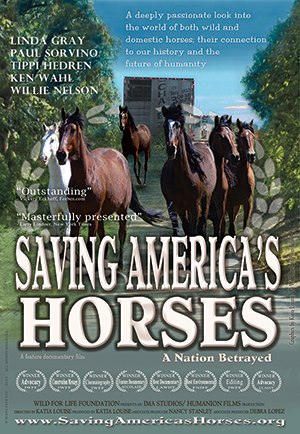 One of our most celebrated and powerful mutlimedia educational programs is SAVING AMERICA'S HORSES: A NATION BETRAYED, an international award winning feature documentary film which promotes wild horse preservation initiatives, the prevention of equine cruelty, a federal ban on slaughter, the support of returning wild horse and burro populations to the wild and the provision of lifelong sanctuary for equines in need.
From all of us at ManeFree and the Lifetime Equine Refuge, we thank you for believing that every animal matters!
ManeFree is a registered Management and Educational Leadership division under the Wild For Life Foundation, a nonprofit 501 c3 charity.
MANE FREE LLC DE 4939177
© WFLF SAVING AMERICA'S HORSES: A NATION BETRAYED, ALL RIGHTS RESERVED. Country of First Publication: United States of America - Mane Free LLC is the author of this motion picture for purposes of the Berne Convention and all national laws giving effect thereto.